Op zoek naar een betrouwbare transportpartner met heel wat kilometers achter de kiezen? Reken maar op ons, onze vloot en professionele chauffeurs.
Onze transportdiensten op maat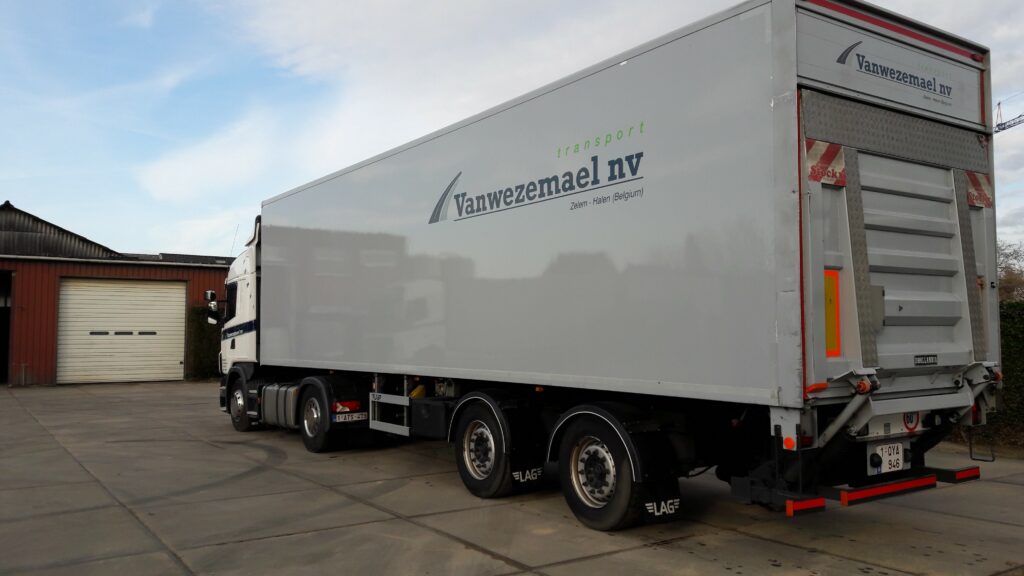 Wij zijn hoofdzakelijk gespecialiseerd in het transport van volle- en deelladingen van tijdkritische (just in time) en kwetsbare goederen in de Benelux, Frankrijk & Duitsland. Dit doen we zoveel mogelijk rechtstreeks, dus zonder tussenstops en overlading Het resultaat? Er wordt geen tijd verloren en het risico op beschadiging van goederen is absoluut minimaal.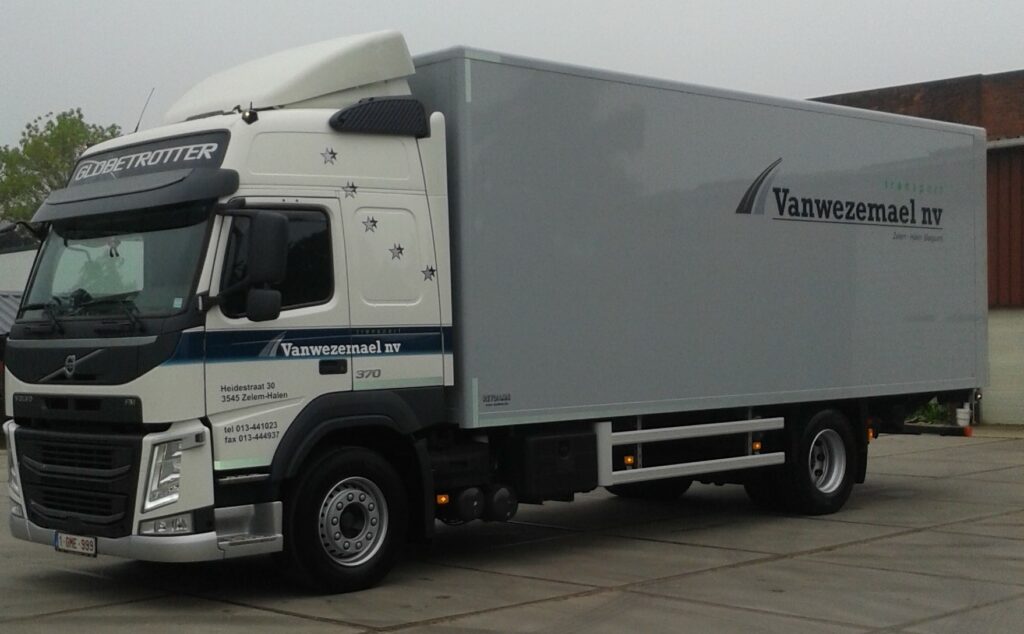 Voor verschillende klanten rijden wij vaste en exclusieve distributierondes. U kan onze vrachtwagens (met chauffeur) inhuren voor een korte of langere periode.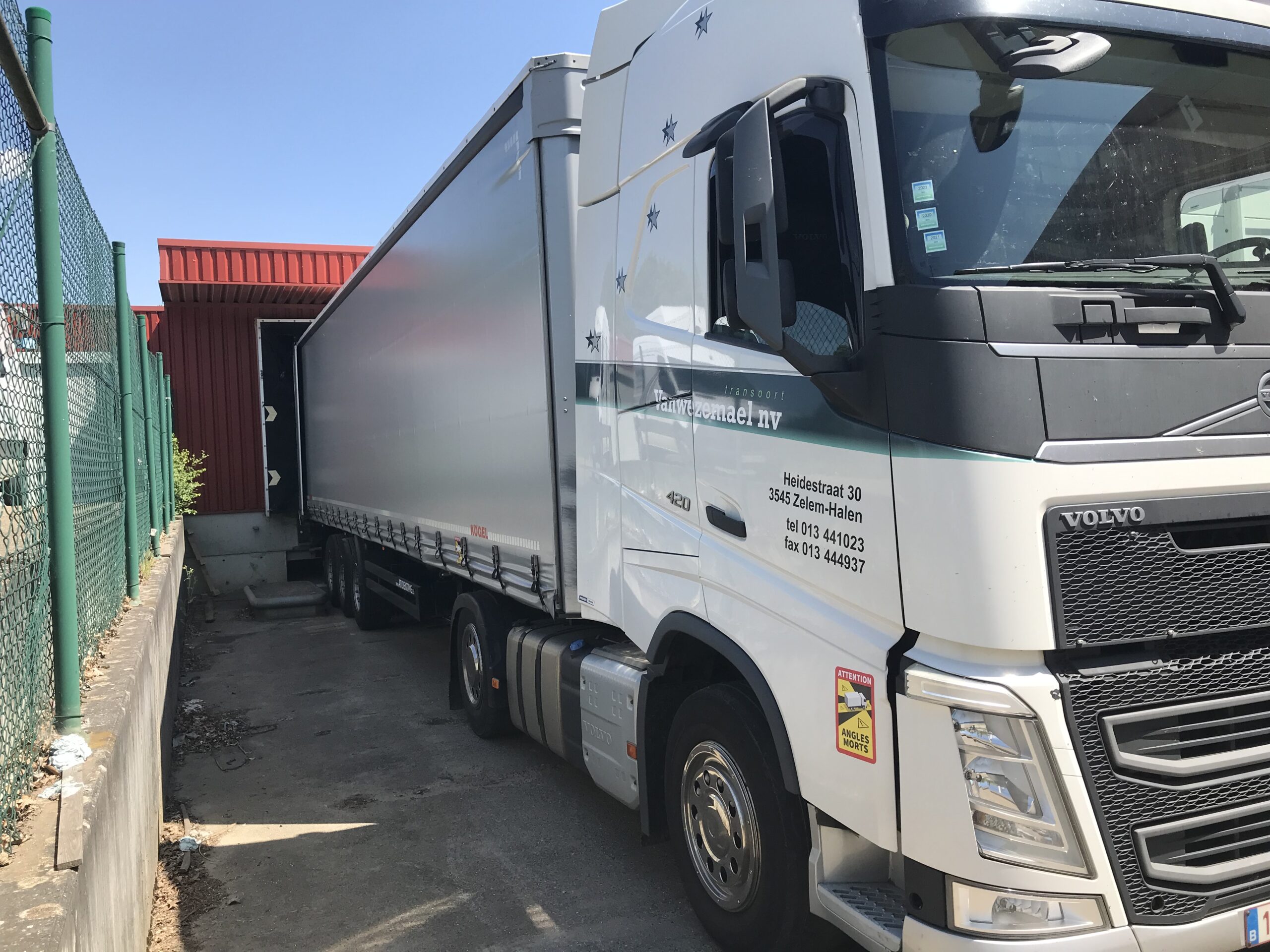 Wij kunnen uw trailers trekken of koppelwerk verrichten met onze trekkers. Zo kunnen wij u helpen bij het opvangen van drukke periodes.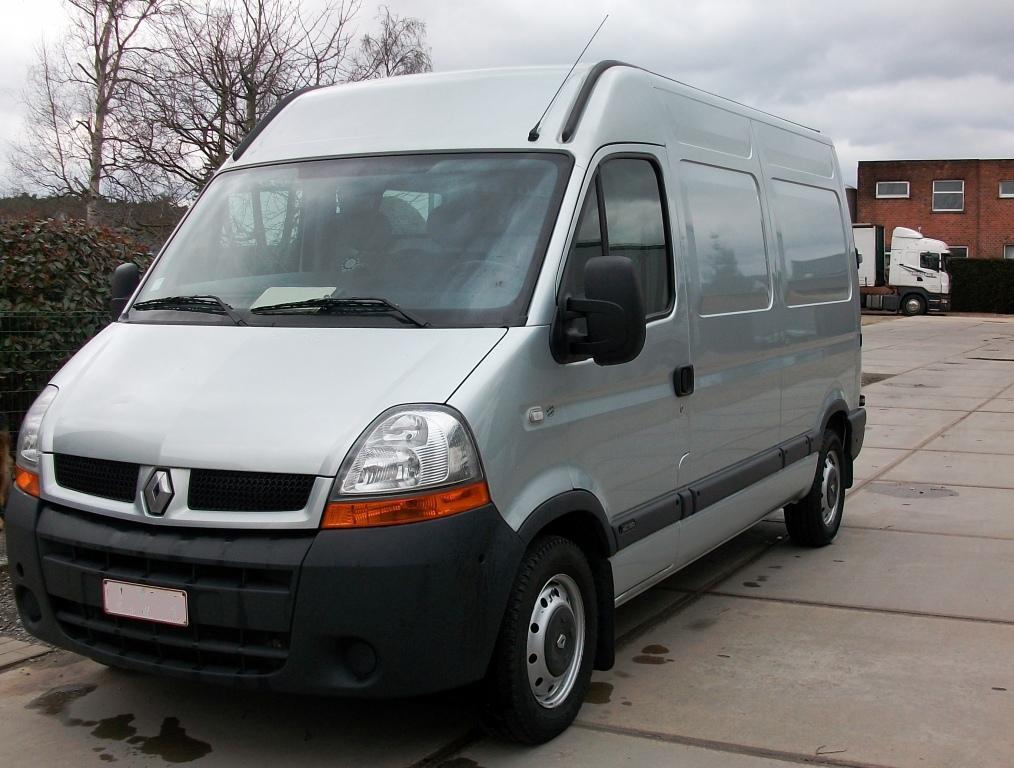 Voor dringende zendingen staan wij 24/7 klaar om al uw kleine en grote zendingen snel en veilig op hun bestemming te krijgen.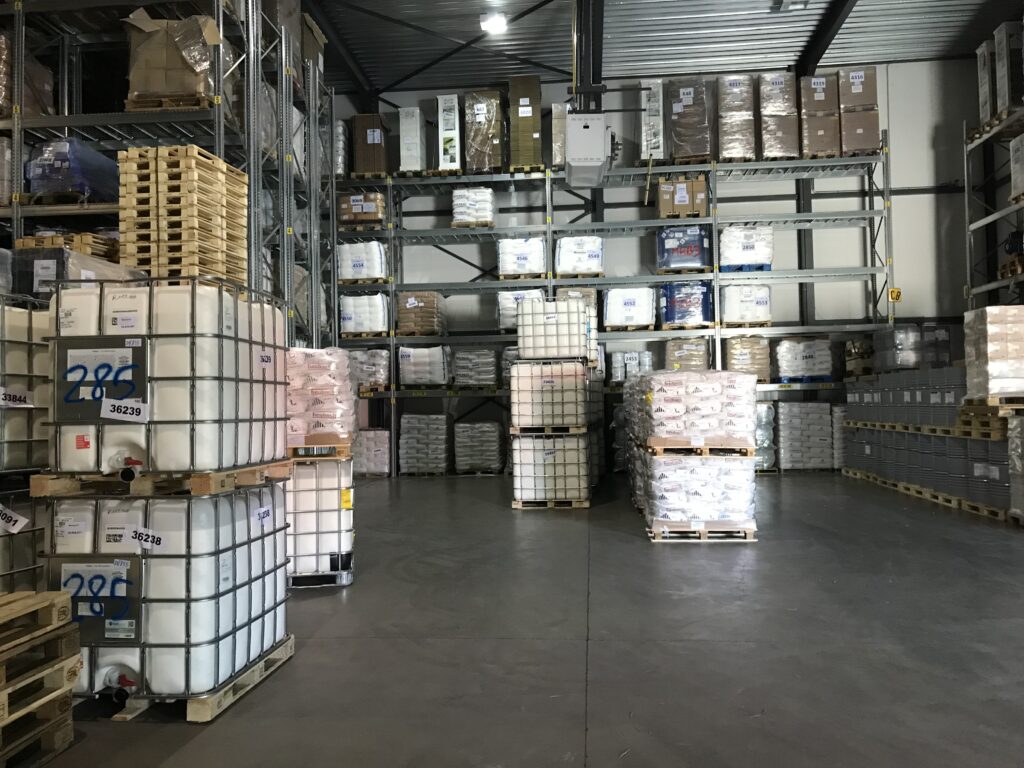 Het tijdelijk opslaan van uw goederen vormt geen enkel probleem. We beschikken over zowel interne als externe opslagcapaciteit. Wij stockeren veilig en in de beste omstandigheden.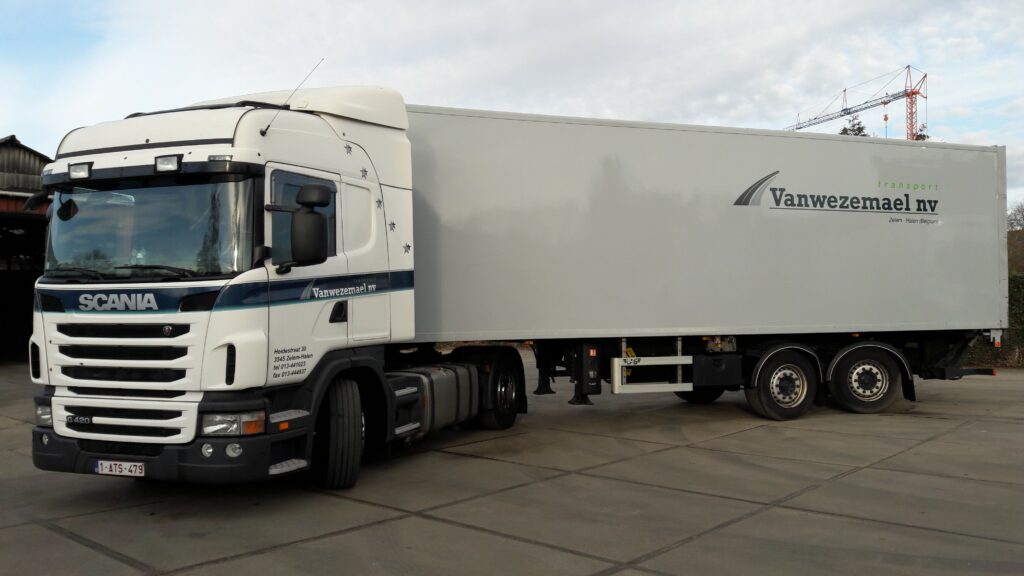 Bij Transport Vanwezemael beschikken we over een modern en uitgebreid wagenpark. Bestelwagens, bakwagens, aanhangwagens, citytrailers en standaard huif- en kastenopleggers.
Al onze voertuigen voldoen aan de strengste euro 5- en euro 6-normen, wat betreft uitstootnormen van dieselmotoren.
De wagens zijn uitgerust met laadklep, zodat onze chauffeurs de palletgoederen eventueel zelf kunnen lossen.
Onze chauffeurs beschikken tevens ook over een ADR-attest voor het vervoer van' gevaarlijke' goederen.